Freelance editor—certified copy editor and proofreader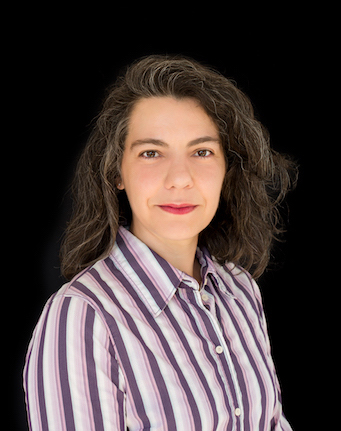 I am a full-time freelance editor with ten years' experience. I edit a variety of materials, including scientific, technical, and medical writing, as well as fiction (especially science fiction). I am a certified copy editor and proofreader with Editors Canada.
Editing skills
Proofreading, copy editing, stylistic and substantive editing, manuscript evaluation
Technical editing: editing scientific and academic material, specializing in science, medical writing, and information technology
Styles and style guides: Canadian, American, and UK spelling and punctuation. I am familiar with the Chicago Manual of Style (17th ed.), Associated Press Stylebook, Editing Canadian English, and can follow other styles on request.
Translation: Dutch to English translation
Website publishing: creating web pages in HTML, basic CSS, website deployment and maintenance, search engine optimization
Editorial certifications
Certified copy editor with Editors Canada, 2016
Certified proofreader with Editors Canada, 2015
Courses and workshops
Poynter News University Poynter ACES Certificate in Editing
Simon Fraser University Writing and Publishing Program selected courses: copy editing, proofreading, grammar, indexing
Editors BC professional development seminars
Copyright for Editors with Ann Carlsen
Plain Language from Start to Finish with Iva Cheung
Getting the Message Across: Clear Writing Tips with Frances Peck
Secrets of Syntax with Frances Peck
Usage Woes and Myths with Frances Peck
Introduction to Research Skills with Susan Safyan
Fact Checking for Editors with Mary Schendlinger
Advanced Copy Editing with Maureen Nicholson
Grammar Essentials for Writers and Editors with Barbara Tomlin
Grammar Boot Camp with Frances Peck
Ethics for Editors with Mary Schendlinger
Freelance 101 for Editors with Barbara Adamski
Editing Fiction with Caroline Adderson
Picture Research with Mary Rose MacLachlan and Derek Capitaine
Advanced Proofreading with Ruth Wilson
Structural + Stylistic = Substantive Editing with Yvonne Van Ruskenveld
Plain Language with Peter Moskos
Eight-Step Editing with Jim Taylor
Writing and Editing for the Web with Lisa Manfield
Editing Narrative with Mary Schendlinger
Technical Editing with Jason Hall
Indexing Basics with Karen Griffiths
Editing Children's Fiction with R. David Stephens
Other professional development
Professional affiliation and contacts
Scientific and academic background
Biology (BSc)
Ecology, botany, statistics, bioinformatics, biochemistry, genetics, and virology. Bioinformatics programming.
Computer science (MSc)
Software engineering and software visualization; software development experience.
Publications
Eva van Emden and Leon Moonen. "Java Quality Assurance by Detecting Code Smells." In
Proceedings of the Ninth Working Conference on Reverse Engineering
(IEEE Computer Society Press, 2002) 107–117.
Elected Most Influential Paper for WCRE 2012
.
Languages spoken
Working languages: English (writing and editing), Dutch (translation from Dutch to English)
Additional languages: reading knowledge of French, some German
Volunteering and community involvement
Editors Canada: 2021 Claudette Upton Scholarship judge, certification committee 2021, John Eerkes-Medrano Mentorship Program 2021, foundational testing task force 2019, conference webmaster 2016, conference volunteer 2011
Editors BC: job hotline coordinator 2015–present; webmaster 2013–2016, 2022; professional development co-chair 2011–2013
Vancouver Writers Fest volunteer, 2012, 2013
Kiva microfinance loan funding site, volunteer copy editor, 2009–2013